Remington 870 Scope Mount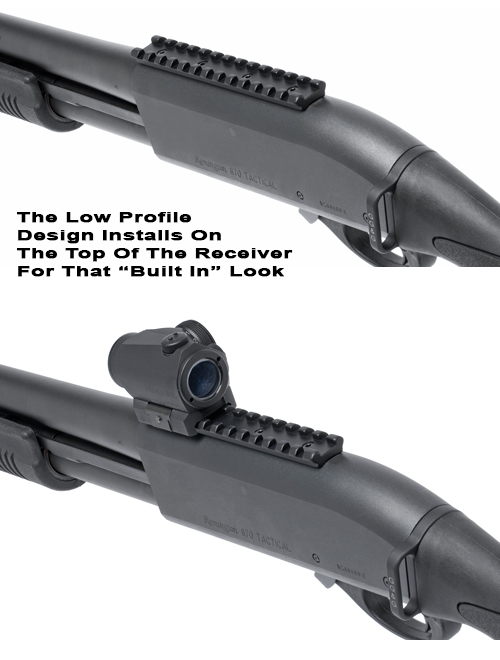 Don't Miss Our Other American Made Remington 870, 1100/1187 Shotgun Accessories And Related Products! Check Them Out Here!
Remington 870 Scope Mount
The GG&G one piece Remington 870 Scope Mount, or Remington Receiver Scope Mount, provides an easy way to mount a tactical scope to the factory drilled and tapped receiver of your Remington 870, 1100 and 1187 shotguns. The design of the Remington 870 Scope Mount provides that low-profile factory look.

Remington 870 Scope Mount Specifications:
Low profile design.
MIL-STD-1913 configuration.
Perfect for mounting a tactical scope to your Remington 870, 1100, & 1187 shotguns.
Easy installation to factory drilled and tapped receivers, or receivers drilled and tapped for 6-48 threads.
Attaches with four steel Torx head screws. Torx wrench is included.
The Remington 870 Scope Mount is precision machined from 6061-T6 billet aluminum.
All edges are smoothed and rounded for the shooter's safety.
Finish: Type III hard coat anodized in a non-reflective matte black finish per Mil-Spec.
Length: 5.5" long.
Weight: 1.2 oz.
Warranty: Lifetime.
Made In America By Men And Women Proud To Be Americans!

Google Base Product Name:
Remington 870 Scope Mount
Will Fit Remington 870, 1100, and 1187 Shotguns With 6-48 Threaded Holes In The Top Of The Receiver