ON SALE! FREE SHIPPING! - GG&G Snowflake Ornament
Save 20%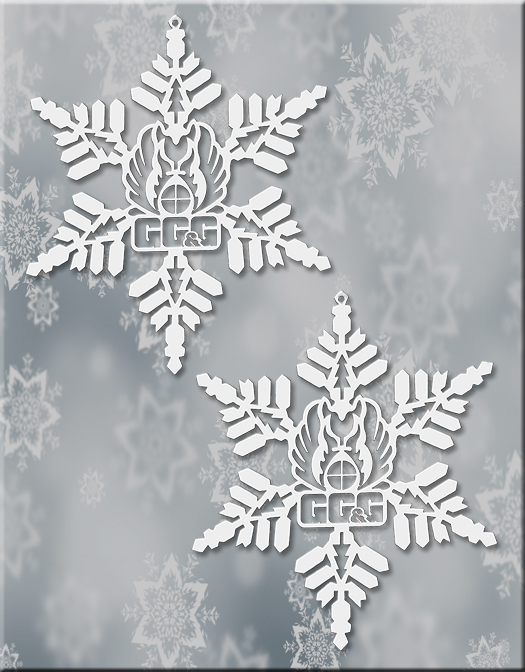 Limited Quantity: Only 15 14 9 8 7 3 2 Left!
We just found these 15 Snowflake Ornaments in what we call the Commander's closet. (UPDATE: ONLY 2 LEFT!!!!) We originally manufactured these GG&G Snowflake Christmas Tree Ornaments for our company Christmas tree, but one of our manufacturing team members said, "let's offer them to our loyal customers", so here you go.

These Snowflake Christmas Tree Ornaments are laser cut from 22ga stainless steel-polished on the front side. They are approximately 4 inches by 5 inches and have a small hole at the top to facilitate hanging the Snowflake.
Yep! These Ornaments Are Made In America By Men And Women Proud To Be Americans, And They Wish You A Very Merry Christmas!
We manufactured a limited quantity, and just found these15 left over from last rear.
Check out the rest of our Fun Stuff line up by Clicking Here. They make great Christmas gifts, especially for the "hard to buy for".

Limited Quantity Remaining!