American Flag Inspired Shemagh, Desert Scarf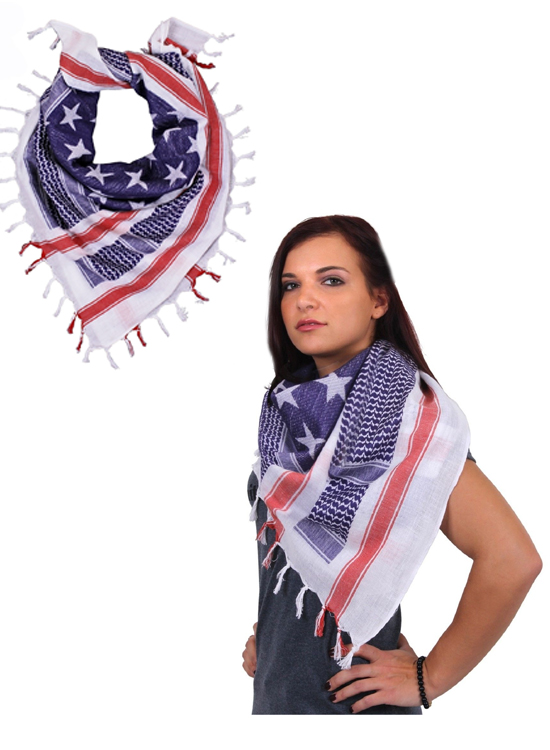 More Shemagh Designs To Choose From, Based On YOUR Requests!
American Flag Shemagh Specifications:
The American Flag Inspired Shemagh is made of 100% cotton material.
It is lightweight and comfortable.
Inspired by the American Flag. Red, white and blue with white stars.
The shemagh is considered traditional desert headwear that has become tactical AND fashionable.
The American Flag Shemagh can be worn as a scarf.
The shemagh is utilized to protect your head and neck from sun, sand and wind.
Shemaghs can also be utilized as a survival item.
Decorative tasseling on both sides (ends) of the American Flag Shemagh.
Size: 42" X 42"
Made in India. We wish it was made in America, but India is better than Communist China.
Google Base Product Name:
American Flag Shemagh
SHOW OFF YOUR AMERICAN PRIDE WITH THE FASHIONABLE AMERICAN FLAG INSPIRED SHEMAGH!