American Flag Inspired Shemagh, Desert Scarf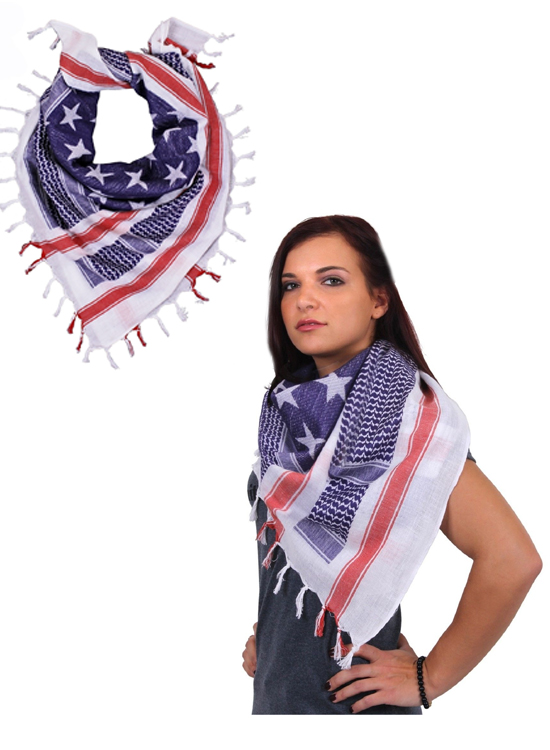 American Flag Shemagh Specifications:
100% cotton material.
Lightweight.
Inspired by the American Flag. Red, white and blue with white stars.
Traditional desert headwear that has become tactical and fashionable.
Can be worn as scarf.
Protects head and neck from sun, and sand.
Decorative tasseling on both sides (ends) of the American Flag Shemagh.
Size: 42" X 42"
Made in India. We wish it was made in America, but India is better than Communist China.
Google Base Product Name:
American Flag Shemagh
Fashionable And Tactical. You Can't Beat That!