Streamlight 88860 PolyTac LED HP Flashlight
Streamlight PolyTac LED HP Tactical Flashlight:
The Streamlight PolyTac LED HP (High Performance) Flashlight is the high-performance model of the PolyTac LED series with a C4 LED and Streamlight engineered reflector for added brightness--600 Lumens bright! The Streamlight Polytac 88860 flashlight operates for 2.75 continuous hours at 600 High Lumens on two CR123A lithium batteries. Of course the batteries are included!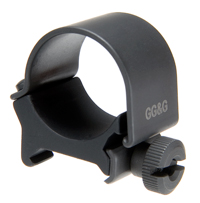 Streamlight PolyTac LED HP Flashlight Specifications:
We only offer the PolyTac 88860 LED HP in black.
C4® LED technology within a deep reflector provides far-reaching targeting beam with a tight spotlight and optimum peripheral illumination.
TEN-TAP® Programming: Choice of three operating modes:

1) high/strobe/low (factory default); 2) high only; or 3) low/medium/high:
High - super bright light: 600 lumens, 297m beam, runs 2.75 hours
Medium - for longer runtime: 260 lumens, 195m beam, runs 5.5 hours
Low - for extended runtime: 35 lumens, 72m beam, runs 34 hours
Strobe - runs 5.5 hours

Powered by two 3-volt CR123A lithium batteries w/ 10-year storage life, C4 LED technology, impervious to shock with a 50,000 hour lifetime.
Up to 22,000 candela (Peak Beam Intensity) and 600 lumens measured system output.
Deep reflector provides 297m far-reaching beam with a tight spotlight and optimum peripheral illumination. Ideal for lighting the way to the end of a dark alley, down a wooded path, inspecting utility lines from the ground, or search and rescue missions.
Solid-State power regulation that provides maximum light output throughout battery life.
The PolyTac LED 88860 Flashlight is manufactured from high impact super tough nylon polymer.
Unbreakable polycarbonate lens with scratch-resistant coating.
IPX7 rated design; waterproof to 1 meter for 30 minutes.
Tail cap push button provides one handed momentary or constant "on" operation.
Head: 1.68" Body: 1.00" Length: 5.90".
Weight: 5.2 oz.
Color: Black.
Limited Lifetime Streamlight PolyTac Warranty.
Google Base Product Name:
Streamlight PolyTac LED HP Flashlight
The PolyTac LED HP High Performance Flashlight Will "Light Em Up" On And Off Your Weapon