Flashlight LED Colors. What Are My Choices?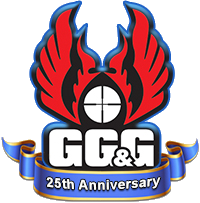 LED COLORS: DID YOU KNOW THERE ARE
AT LEAST SIX LED COLORS AVAILABLE,
AND WHY WHITE LIGHT MAY NOT BE
THE ONLY COLOR YOU NEED?
Just in case you didn't know, L E D is a three letter acronym for 'Light Emitting Diode'. It is a computer chip-like device that emits light when power is applied.
LEDs solid state construction makes LEDs very durable and tend to last a very long time, like 100,000 hours. If you left your light on 24 hrs a day 7 days a week the LED is designed to last 11.5 years.
WHY CHOOSE AN LED FLASHLIGHT?
The LED is epoxy coated to prevent damage and increase durability.

Up to 100,000 hours of life.

Brightness. Can be seen up to a mile away, yet good for close work due to wide dispersion and soft focus.

Low power consumption.
CHOOSING THE RIGHT LED COLOR:
LED light is monochromatic, the color depends on the materials used and there are basically two material systems used to produce LEDs in all colors from blue to red. Read on to help you decide which LED color is best for your specific mission requirements.
WHITE:
Extremely bright.

Most popular for all around use.

Close to natural light.

Allows you to see close to "true color."
BLUE:
Extremely bright.

Ideal for applications such as leak detection.

Similar to black light and used in forensics.

Used for checking for body fluids (military/law enforcement).

Can be used with night vision equipment.
GREEN:
Extremely bright.

Great for hunters.

Preserves your natural night vision and won't spook game.

International Health Economics Association teaches students to associate a green light with another hunter.

You can see red lines/arcs on maps while preserving your natural night vision.

Used by military aviation
RED:
Ideal for aviation, signaling (some) map reading and pest control applications.

Don't use red if some of the map arcs or lines are in red.

Best for preserving natural night vision.

Less usable light than green.

Best color for covert operations (military/law enforcement).
ULTRA VIOLET:
For fluorescent detection of fraudulent documents, money and for use in forensic investigation.

Use in some applications to detect fluorescent vehicle fluids and heating, ventilation, and air conditioning systems.

Used in covert marking in the military and federal law enforcement markets.
INFRARED:
Out of the spectrum of light your brain functions in (your eyes see it but your brain does not – dangerous!)

Used exclusively with night vision goggles and equipment.

Aides in the use of night vision equipment by lighting up super dark areas.
Remember, you don't need to be part of a Special Forces team to justify needing more than one flashlight LED in your life!
GG&G Tactical Accessories
Made In America--Deployed Worldwide