Stoeger M3000 Tactical Charging Handle, Slotted
Save 20%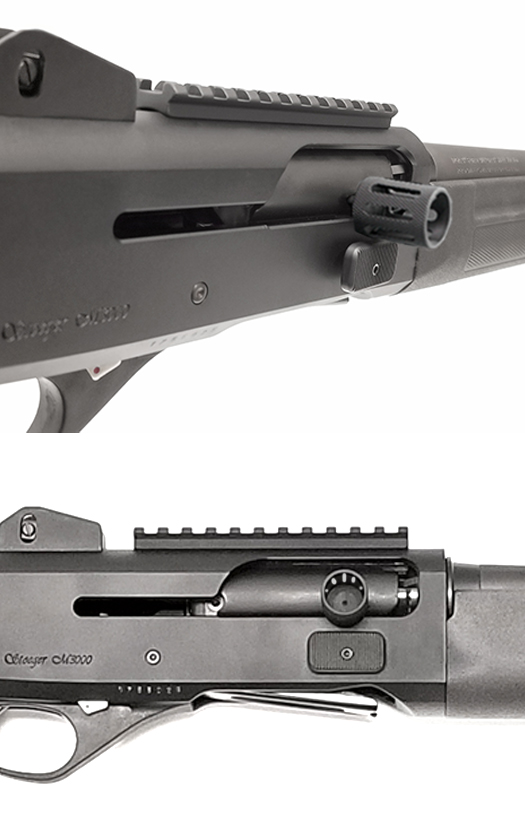 Stoeger M3000 Tactical Charging Handle, Slotted:
Hassle free installation. No modifications are needed to your shotgun.
The Stoeger M3000 Slotted Charging Handle is much larger than the factory M3000 charging handle providing a more positive method of charging, especially in stress fire situations.
Heavy knurling reduces the chance of your fingers or hand slipping off the charging handle during stress fire situations or when wearing gloves.
Slotted for additional grip and weight reduction.
Provides light weight, consistent reliable functioning.
Rounded edges provide a snag free operation.
All edges are deburred for the shooter's safety.
The Stoeger M3000 Tactical Charging Handle, Slotted does not rotate.
Material: Manufactured from 4140 ordnance steel.
Heat treated to Rockwell 45 C to sustain the punishment of professional use.
Finish: Manganese phosphate finished non-reflective combat matte black per mil-spec.
Weight: Less than an ounce.
Warranty: Lifetime.
Made In America By Men And Women Proud To Be Americans!
Check out our other Stoeger M3000 Shotgun Accessories Here!

Google Base Product Name:
Stoeger M3000 Slotted Tactical Charging Handle
Don't Fumble Around When Split Seconds Count!
For 12ga only.